The Lilliput "U-Grip" Camera and Monitor stabilizer is a cost effective manual camera shooting rig which allows you to keep your Lilliput monitor and Camera system in a portable and handy setup to assure stable, clear and professional photo quality.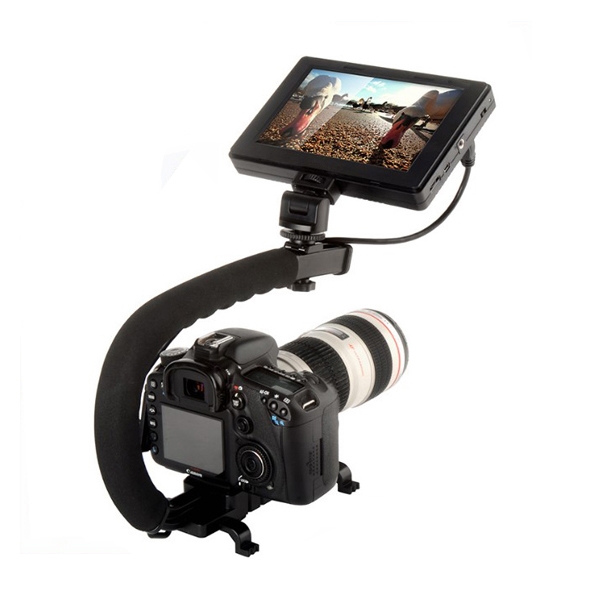 Features:
Sponge covered handle for a firm grip.
Hot Shoe Mount at top for Monitor mounting
Professional camera holder and stabilizer mount with movable mount positioning
With hot boot on bottom to place microphone and flashlight.

Active 1/4 BSW screw hole design.
Rubberised anti-skid feet.
Dimensions
Height (mm)
250
Depth (mm)
220
Weight (g)
412g
Lilliput U-Grip Stabilizer
Brand: Lilliput
Product Code:

Lilliput U-Grip

Availability:

In Stock
Tags: Lilliput U-Grip Stabilizer






Customisation Options Are Available


You can customise many options with all units of Lilliput product - from custom logos to input types to customised bezel and mounting options. To discuss your requirements please contact us via email Here or give us a call on +44 (0)8450068868