The RM-1730/S is the perfect tool for mounting in a rack / drawer solution and is an ideal monitoring solution for live events and installation into server stations. The 17.3 inch full HD IPS screen panel gives crisp pictures and sharp colour contrast, giving excellent picture quality for text and video alike.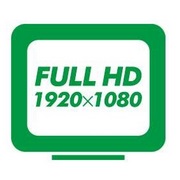 The RM1730/S has a full HD 1920 x 1080 native resolution panel at 17.3". This means that the best quality image representation is available from a full HD input source, with display available in a number of other resolutions and frequencies. It has a 700:1 contrast ratio, 300cdm/2 brightness, and has a 178° viewing angle - meaning that it offers clarity and range of display.



With the facility to cross convert an input feed, the RM1730/S will take an input from an HDMI source and cross convert it to an SDI signal for further transmission or monitoring. Likewise, i can take an SDI source and down convert it to an HDMI signal for onward transmission or monitoring.











With integrated tools to assist both filmmakers and operators, the RM1730/S has time codes, vector scopes, waveforms and audio levels as special features. This means that you can monitor the input feed much closer and with a much finer level of detail.









Designed to reduce the installation footprint, whilst at the same time remaining flexible for wherever work space is at a premium, the RM1730/S is housed in a metal pull-out drawer, and has multiple methods for mounting into a 1U rack space and is ideally suited for use in an industrial or broadcast cabinet.




Monitor Specification
Output
3G-SDI x1, HDMI x1
Current
2.8A
Aspect Ratio
16:9
Display
Display Screen = 17.3" IPS, Physical Resolution = 1920×1080,
Environment
Operating Temperature = -20℃~60℃, Storage Temperature = -30℃~70℃
HDMI Formats
Full HD ~ HD 1080p, 1080i, 720p, 576p, 576i, 480p, 486i
Input
3G-SDI x1, HDMI x1, DVI x1, AUDIO x2 (L/R), TALLY x1
Input Voltage
DC 10-18V
Power Consumption
≤32W
Viewing Angle (degrees)
178°/178°(H/V)
Brightness Ratio (cd/m2)
300cd/m2,
Contrast Ratio
700:1
Audio Outputs
Speakers x 2, Ear Phone Slot x 1
Dimensions
Height (mm)
482.5
Width (mm)
44
Depth (mm)
507.5
Weight (g)
8.6Kg
Lilliput RM-1730S - 17.3" 1U Rackmounted Drawer Monitor with HDMI / SDI Input
Brand: Lilliput
Product Code:

RM-1730S

Availability:

In Stock
1,438.80€

Ex Tax: 1,199.00€
Related Products






Customisation Options Are Available


You can customise many options with all units of Lilliput product - from custom logos to input types to customised bezel and mounting options. To discuss your requirements please contact us via email Here or give us a call on +44 (0)8450068868