The Lilliput H7 is designed specifically for use outdoors or in high brightness environments. Boasting
4K HDMI 1.4

input and pass through options, and featuring an 1800 nit (cdm²) panel, the Lilliput H7 is designed for situations when a normal monitor screen just won't cut it.








| | |
| --- | --- |
| | The 4K HDMI 1.4 compatible input supports up to 4096 x 2160p @ 24p and 3840 x 2160p, and can loop out through to another HDMI input monitor / device. |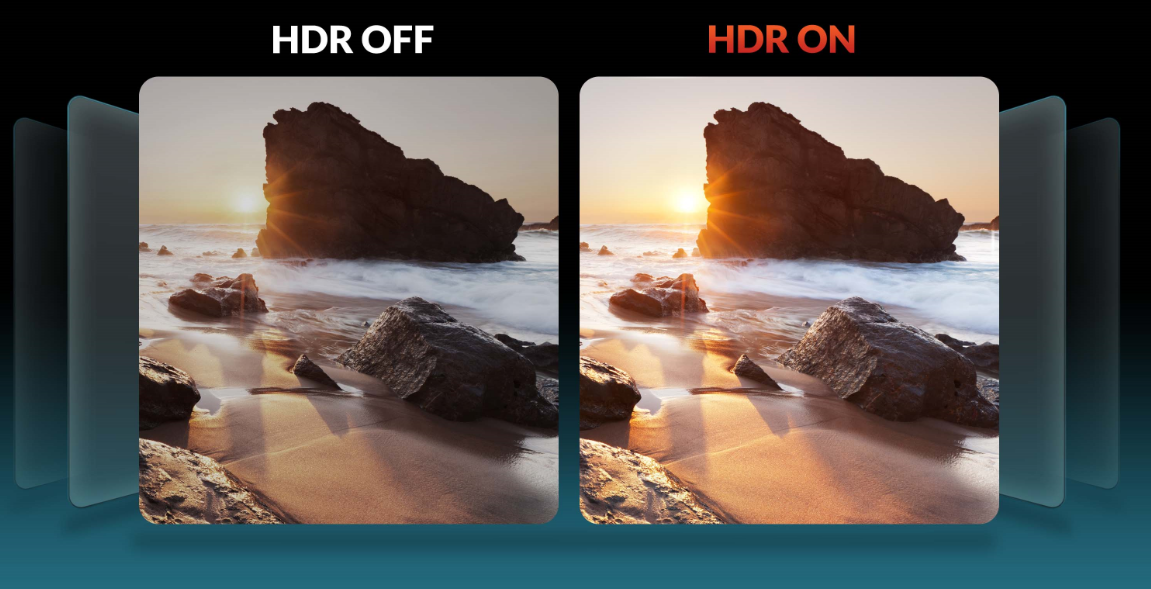 HDR
is a technology that improves the range of color and contrast in a digital image. When activated, the monitor will reproduce a much greater dynamic range of luminosity, allowing for lighter and darker details to be displayed more easily. The Lilliput H7 supports ST2084 - 300, ST2084 - 1000, ST2084 - 10000, and HLG (Hybrid Log Gamma)



3D LUT (Look Up Table) is a system for ensuring accurate colour represe

ntation across all connected devices in a work flow. The Lilliput H7 has 3D LUT capabilities, loaded into the device using a USB port on the ower edge of the monitor. The LUT specification is a 17 x 17 x 17 BGR .cube file.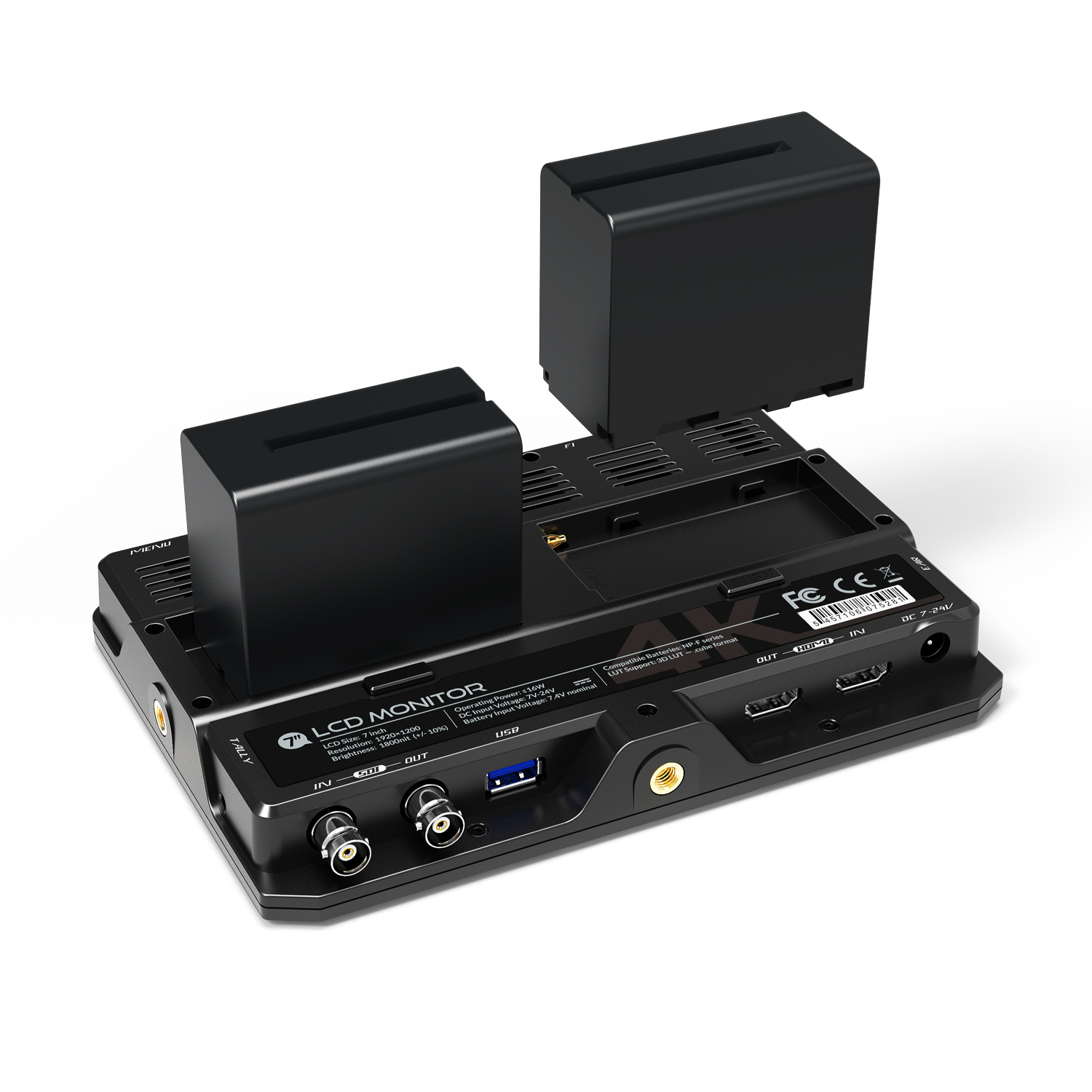 Ultra high brightness displays are power-hungry beasts, so the need for as much power to be available is paramount. The Lilliput H7 has the capability to use two SONY NP-F970 (or compatible) batteries to allow for the maximum operating time.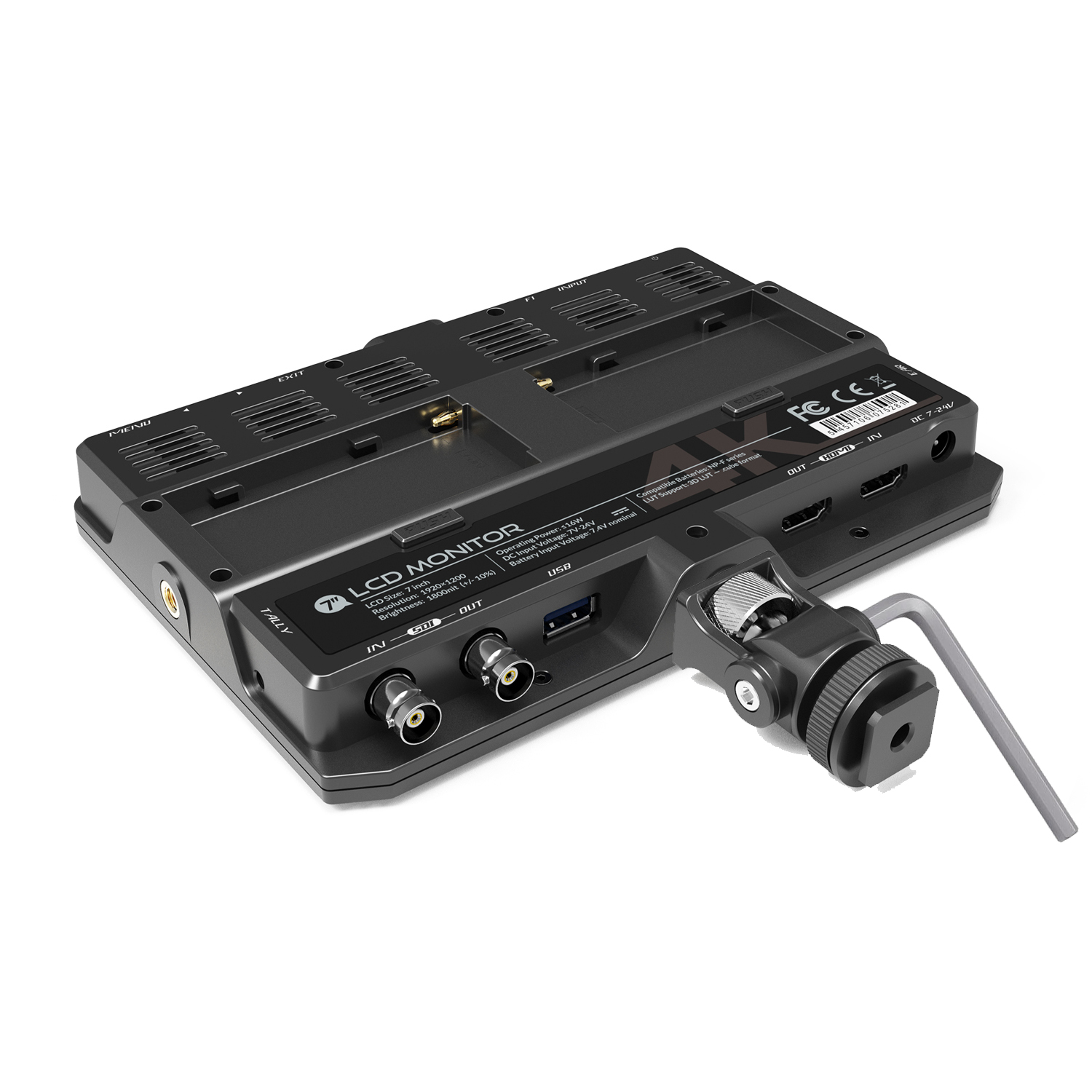 With 1/4" BSW thread hole at the bottom of the device, the Lilliput H7 is capable of being mounted on any device that has a Hot Shoe mount attachment point. Included in the box is a mount which allows for 360° rotation on the horizontal axis and 180° tilt on the vertical axis.
Monitor Specification
Aspect Ratio
16:10
Display
7" LCD
Native Resolution
1920 x 1200
Maximum Resolution
2840 x 2160
Input Voltage
DC 7-24V
Pixel Pitch (mm)
0.07870 (H) x 0.07875 (V)
Power Consumption
<=16W (12V)
Brightness Ratio (cd/m2)
1800
Contrast Ratio
1200:1
Video Inputs
1x HDMI 1.4
Video Outputs
1x HDMI 1.4, 1x Tally
Audio Outputs
Speaker x1, Headphones (3.5mm) x1
Size
Dimensions
(L) 225mm x (W) 155mm x (D) 23mm
Weight
535 g
Environment
Operating Temperature
0°C to 60°C
Storage Temperature
-10°C to 60°C
Monitor Specification
Aspect Ratio
16:10
Display
7" LCD
Native Resolution
1920 x 1200
Maximum Resolution
2840 x 2160
Input Voltage
DC 7-24V
Pixel Pitch (mm)
0.07870 (H) x 0.07875 (V)
Power Consumption
<=16W (12V)
Brightness Ratio (cd/m2)
1800
Contrast Ratio
1200:1
Video Inputs
1x HDMI 1.4
Video Outputs
1x HDMI 1.4, 1x Tally
Audio Outputs
Speaker x1, Headphones (3.5mm) x1
Size
Dimensions
(L) 225mm x (W) 155mm x (D) 23mm
Weight
535 g
Environment
Operating Temperature
0°C to 60°C
Storage Temperature
-10°C to 60°C
Lilliput H7 - 7" **HDMI ONLY** 4K 1800 cdm² Sunlight Readable Monitor
Brand: Lilliput
Product Code:

Lilliput H7 - 7" *HDMI ONLY* 4K Sunlight Readable Monitor

EAN:

6950821601785

Availability:

In Stock






Customisation Options Are Available


You can customise many options with all units of Lilliput product - from custom logos to input types to customised bezel and mounting options. To discuss your requirements please contact us via email Here or give us a call on +44 (0)8450068868