The UMTC-1400 Is a quick deploy monitor useful in any number of usage situations. It has the dual ability to work with HDMI inputs and also with USB-C inputs from mobile devices. This gives it the clout of being usable in a wide variety of situations - from in vehicle, to office - even for use as a second display screen for Mainstream videogames consoles such as PS4, Nintendo Switch and Xbox One.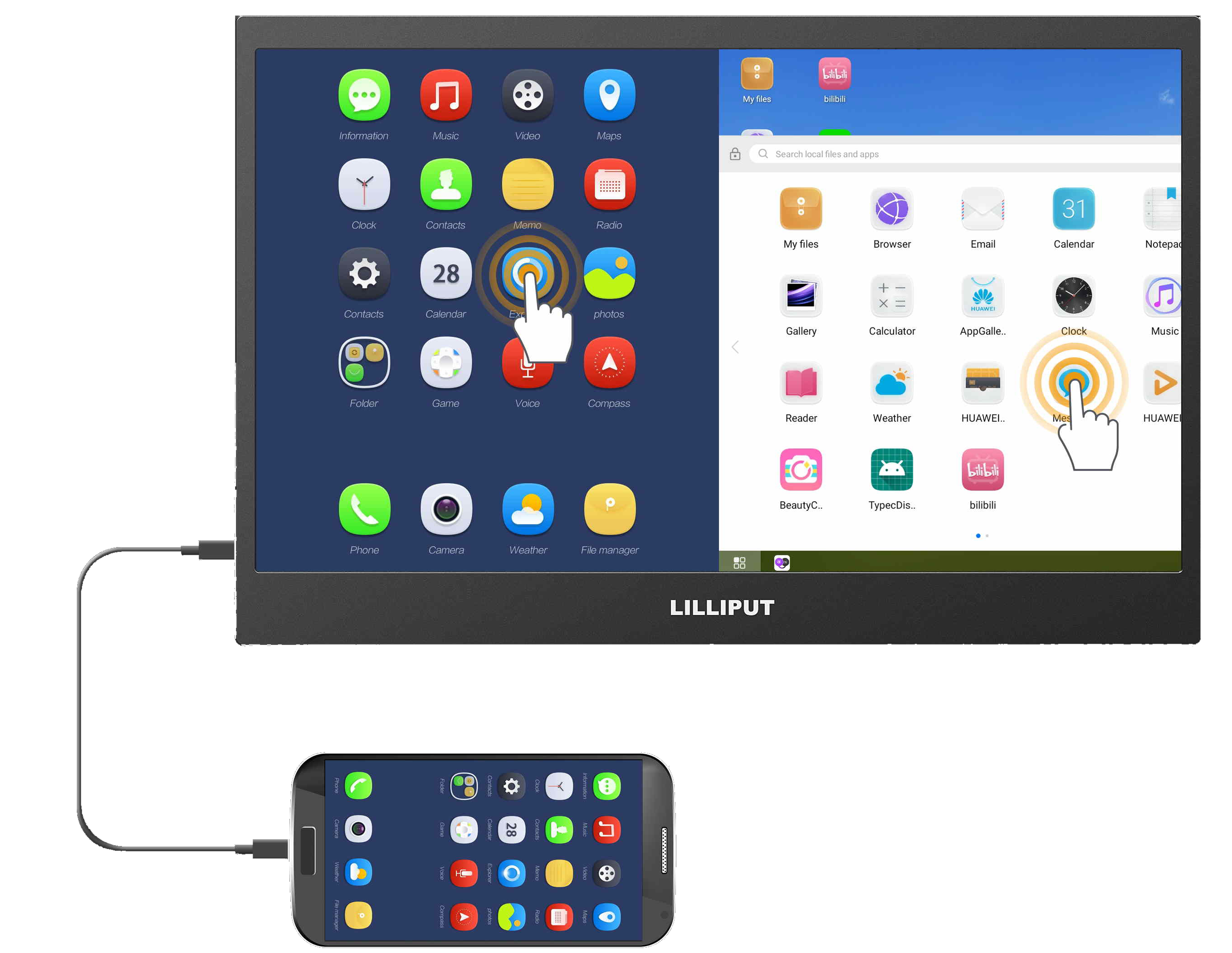 The UMTC-1400 has a unique connection option set. You can either run this monitor like a standard monitor - by attaching it to a mains power cable and connecting in an HDMI cable for the video feed or - if your device supports it - you can connect the monitor to a USB-C port and it will draw both power and video from this source set. Compatible sources include:-

Apple MacBook, Macbook Air, iPad Pro
Samsung S8, S8+, S9, S9+, Note 8, Note 9, S10

Dell G3, G5, G7, XPS13, XPS15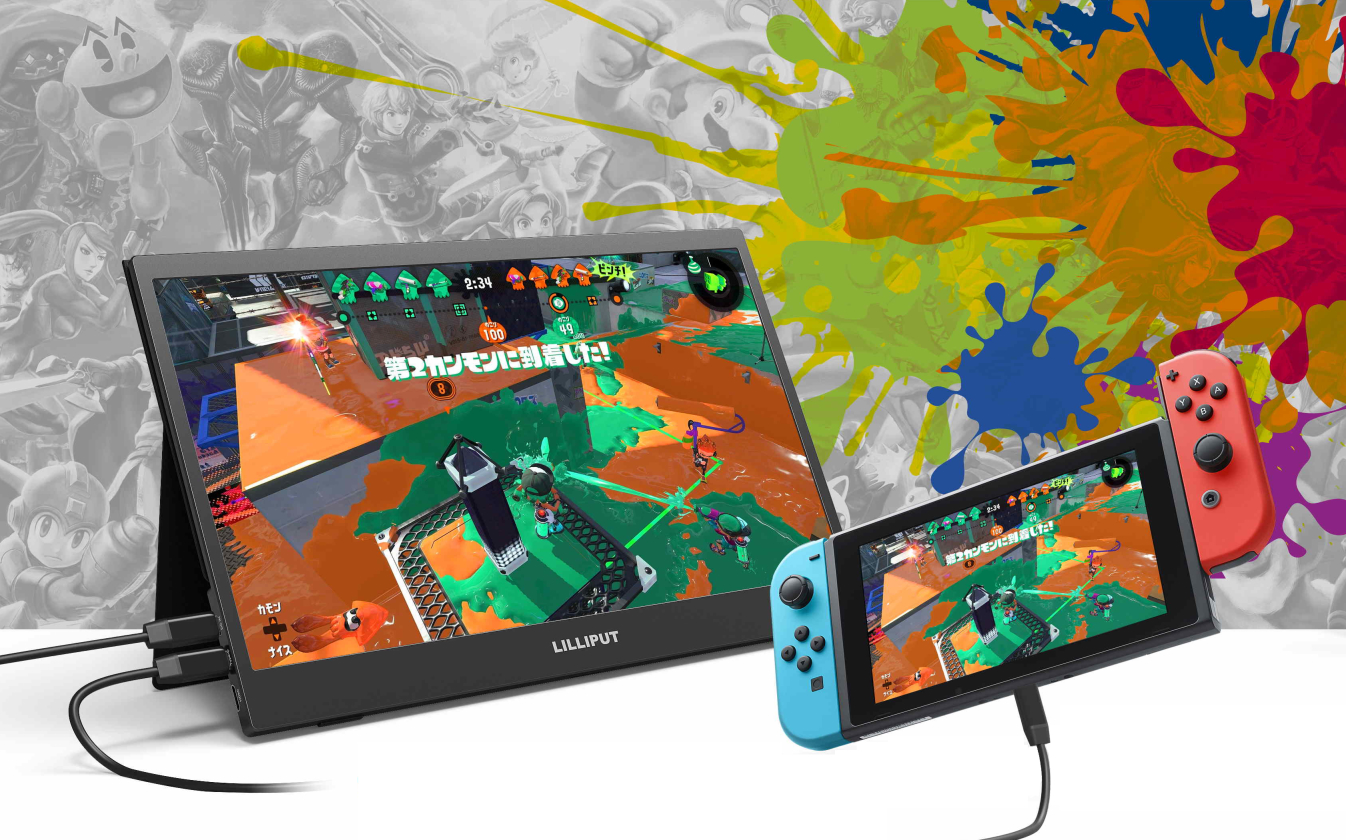 Gaming is a must with this monitor! The HDMI port allows you to attach the monitor to any HDMI source and - in the case of smaller consoles and phones - you can attach them directly via the USB-C to the monitor. A great idea for when you need that extra view space or a clearer targeting receptacle to frag a noob or two!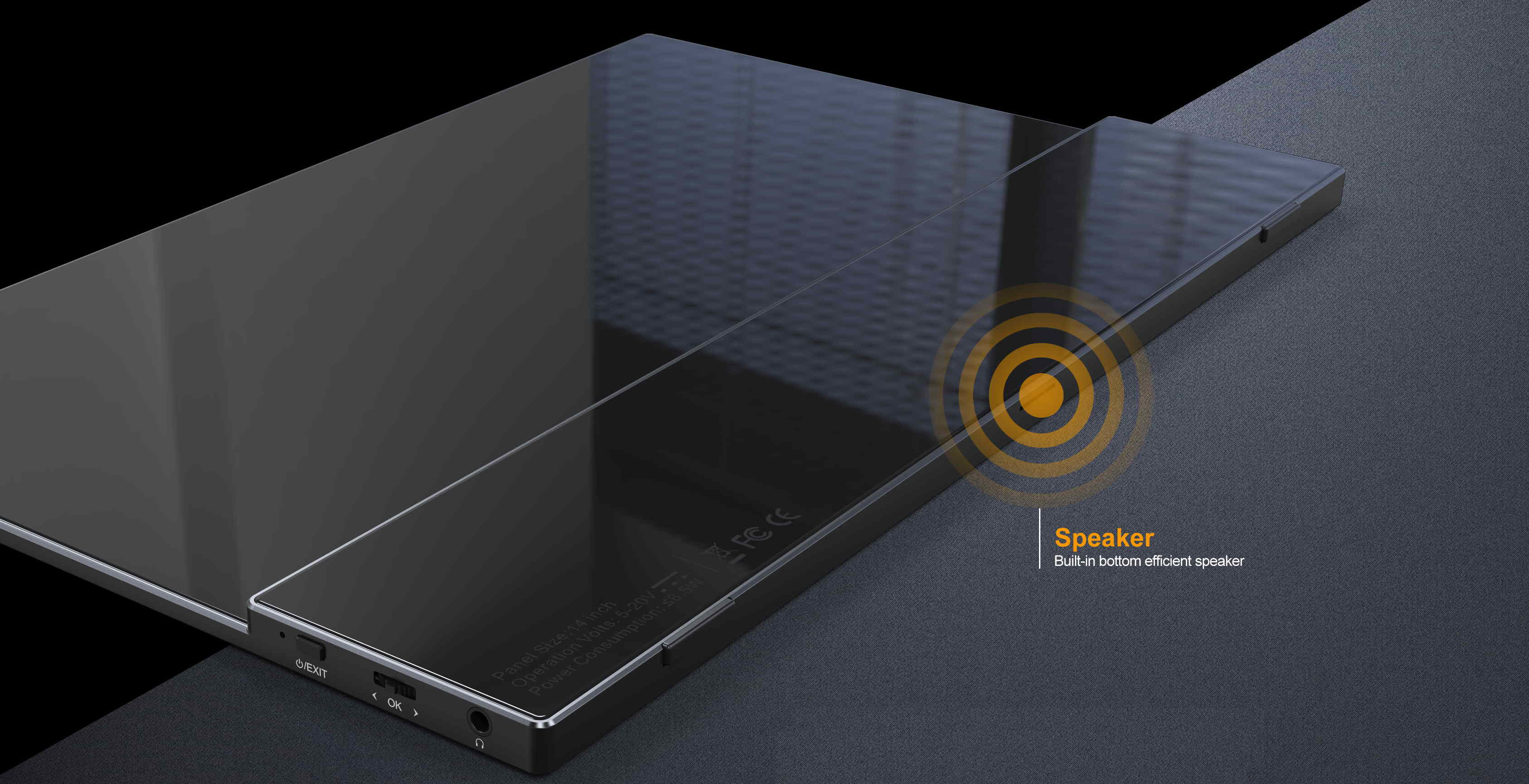 The sleek, slimline design of the unit is a testament to the improved manufacturing and materials processes that Lilliput use in the fabrication of their monitor systems. We use Mirror Glass and Brushed Aluminium to create a stylish, covetable look while at the same time creating a much more firm and rigid framework for the system.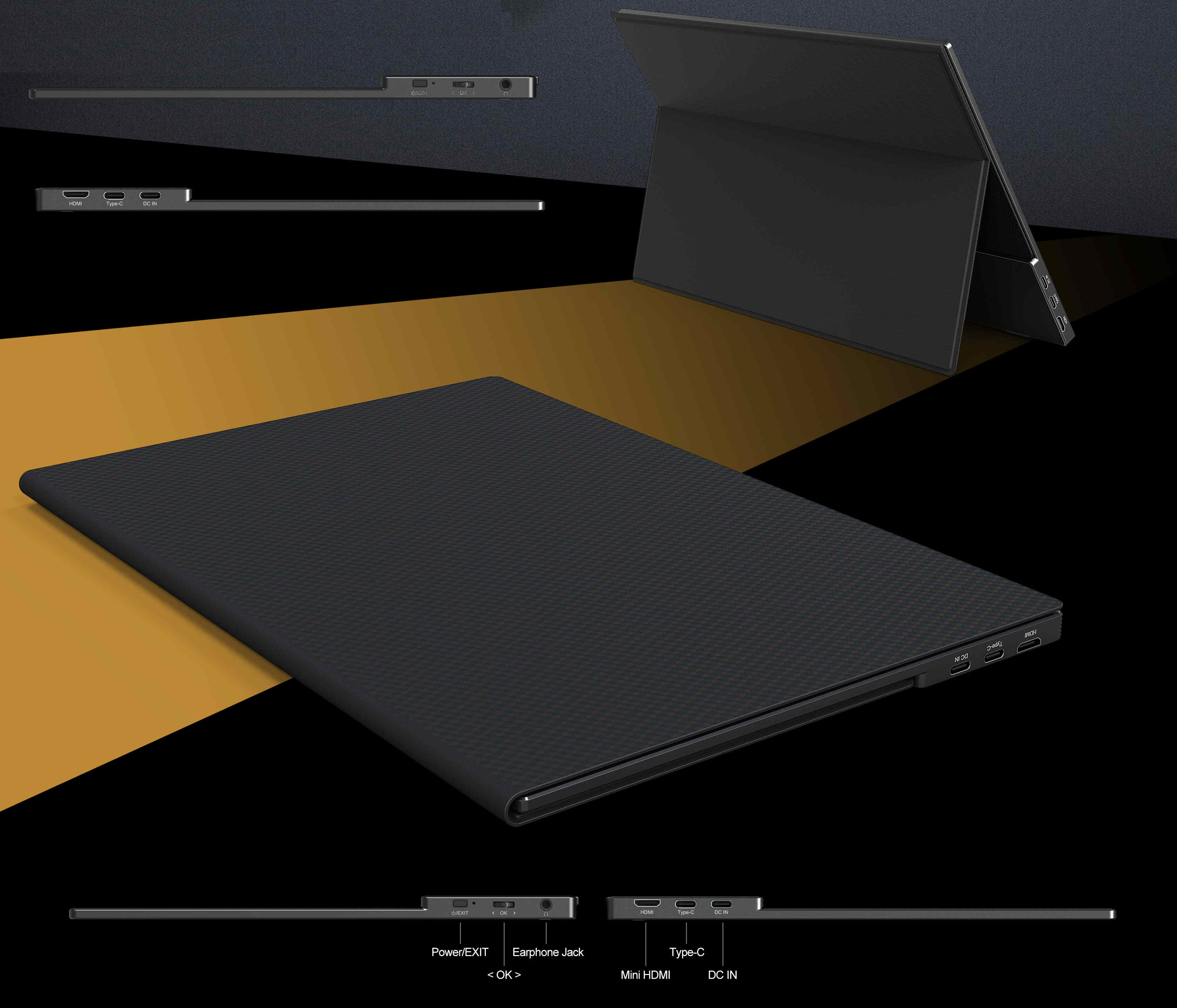 As you can see, the UMTC-1400 comes supplied with a foldable magnetic case, allowing for easy and safe storage in a bag or briefcase pouch. Looking at the sides of the unit, you can see how tidily composed and packed together the connection points and jacks are - making this the most stylish and portable monitor in Lilliput's modern lineup.
Display
Aspect Ratio
16:9
Brightness
250 cdm²
Contrast Ratio
800:1
Display Screen
14"
Resolution
1920 x 1080
Viewing Angle
170° / 170° (H/V)
Input
Input Signal
2x USB Type C (1x For Power Only) / MiniHDMI x1
Size
Dimensions
325mm x 213mm x 10mm
Weight
620g (97g with case)
Power
Audio Output
Speaker x 1 / Headphone Jack x1
Input Voltage
DC 5-20V
Power Consumption
<= 6W (USB-C Device Supply) / <= 8W (Power Adapter)
Environment
Operating Temperature
0°C to 50°C
Storage Temperature
-20°C to 60°C
Lilliput UMTC-1400 -Multipurpose Portable Monitor
Brand: Lilliput
Product Code:

Lilliput UMTC-1400

EAN:

6950821601648

Availability:

In Stock
Tags: Lilliput UMTC-1400 -Multipurpose Portable Monitor






Customisation Options Are Available


You can customise many options with all units of Lilliput product - from custom logos to input types to customised bezel and mounting options. To discuss your requirements please contact us via email Here or give us a call on +44 (0)8450068868