The Lilliput FA1210/C is your go-to choice for a high brightness monitor. For indoor and outdoor use, the FA1210/C sports a 12.1" 4:3 aspect ratio LED Panel and has an 800cdm² brightness - significantly higher than the brightness of many of our other monitor units.
Looking for a monitor to use in a Teleprompter? No problem - this model features both X/Y Flip and Mirroring of the input image, making it an ideal tool for the job.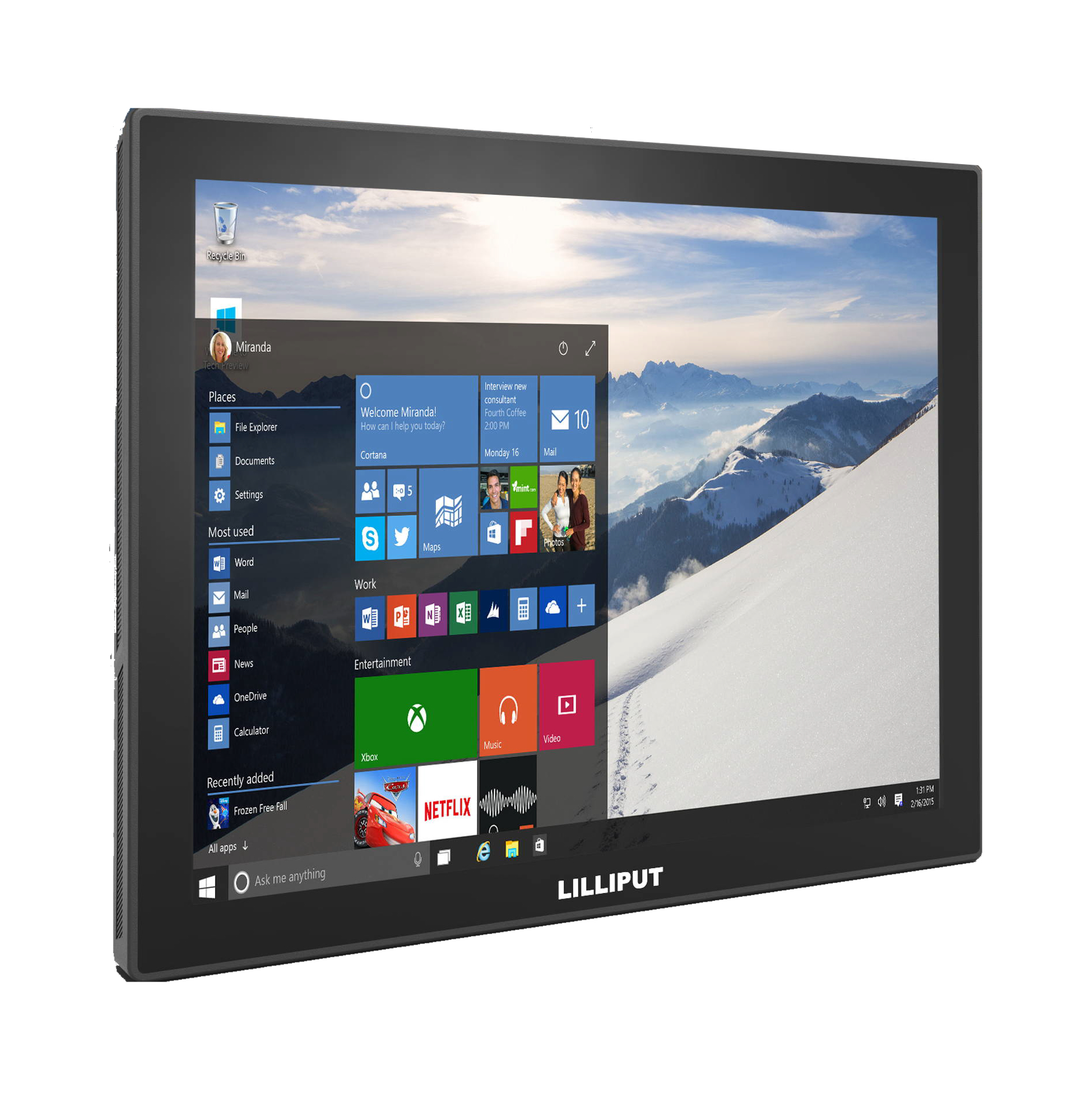 The FA1210-NP/C/T features a 12.1" 4:3 aspect ratio panel with a native 1024 x 768px resolution. 800 cd/m² high brightness, 900:1 contrast and 170° viewing angles. This higher brightness and high-end visibility leads to uses in outdoor environments such as public information displays, advertising screens, and industrial machinery monitoring among many, many others.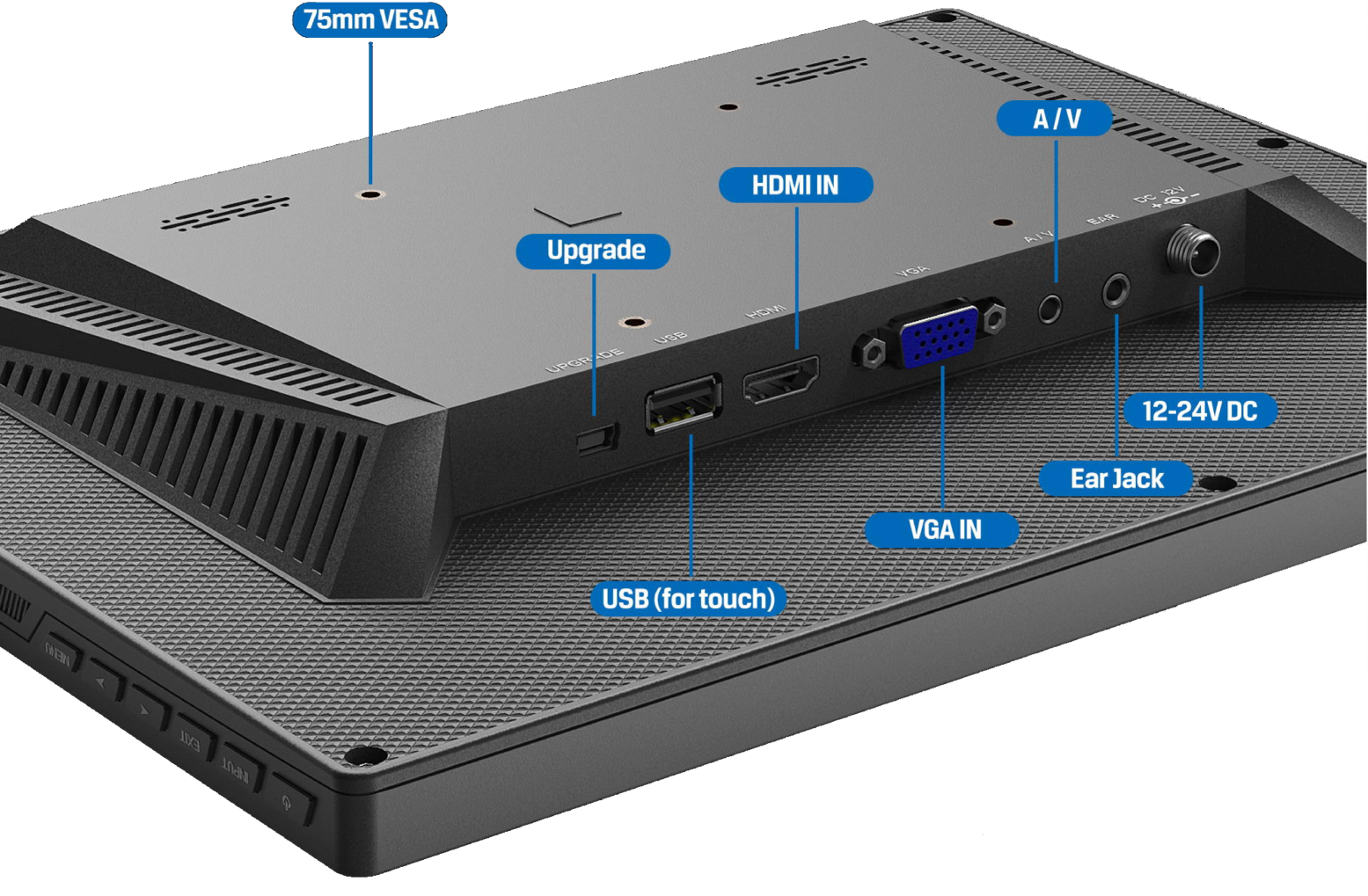 HDMI + VGA Interfaces - Compatible with HDMI at 4K (30Hz), the FA1210/C/T is also compatible with VGA and A/V input signals.

High Temperature Resistance - With heat tolerance levels much higher than with previous Lilliput monitor models, the FA1210 can be used in temperatures as high as 85°C and as low as -30°C

Wide Voltage Power - A higher level of voltage tolerance is as standard with the FA1210/C/T- it allows for 12 to 24V inputs, meaning that the monitor can be installed in a great many voltage-diverse environments.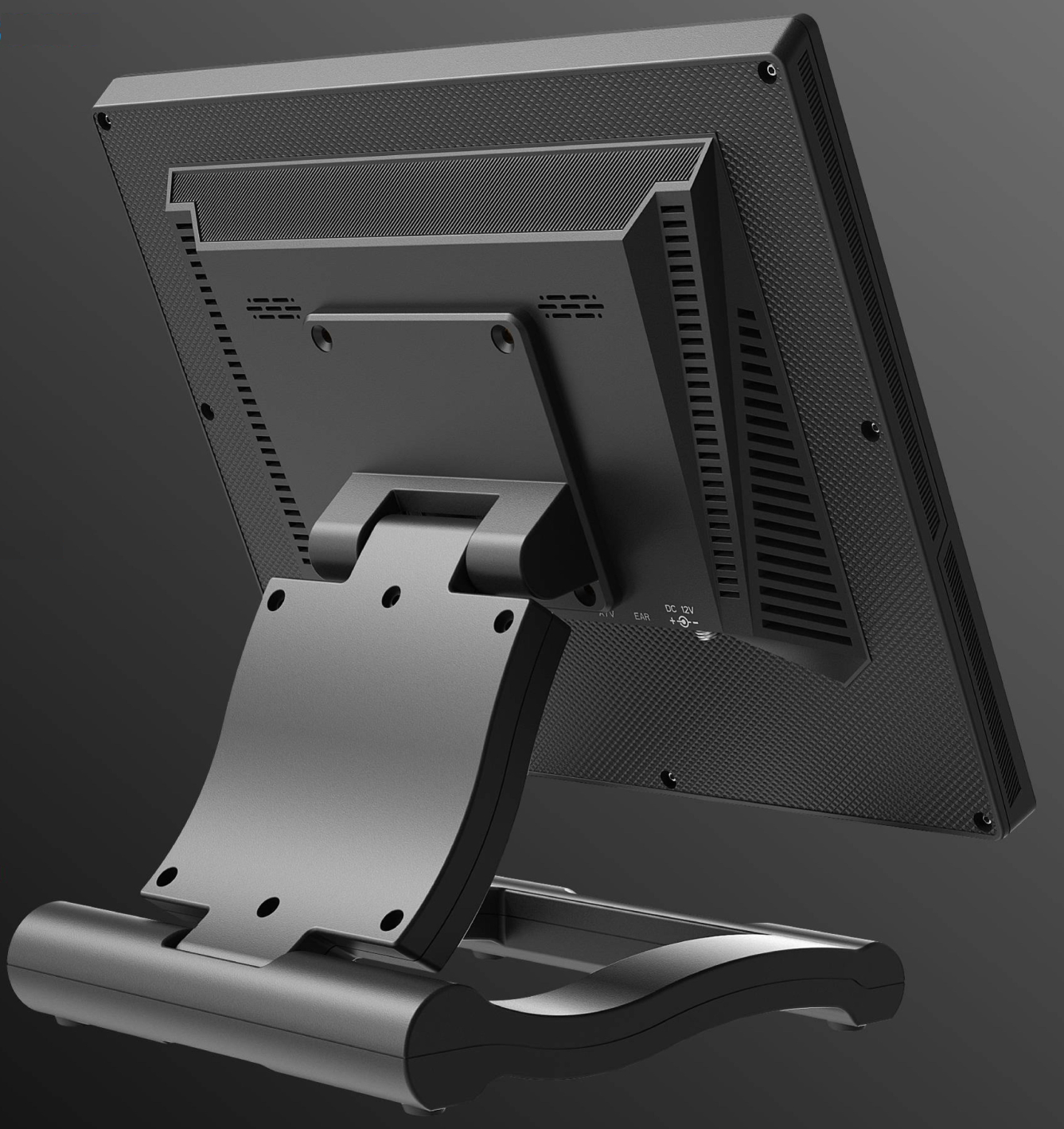 Optional VESA 75 Stand - To allow for either Desktop standing or ceiling mounting, a VESA 75 mount (pictures above) can be optionally purchased. This can be selected above before adding the monitor to your shopping.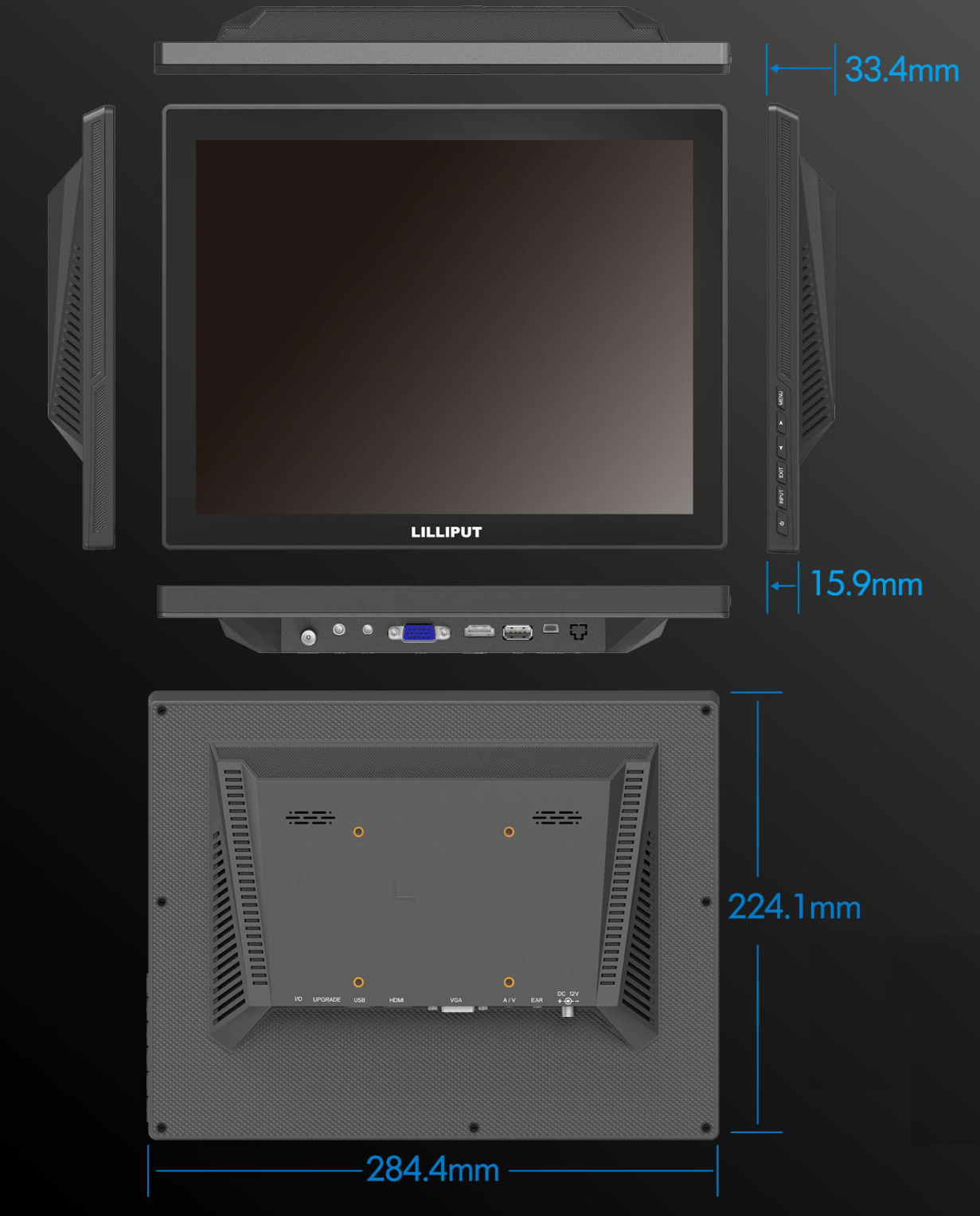 Display
Aspect Ratio
4:3
Brightness
800cdm²
Contrast Ratio
900:1
Display Screen
12.1"
Resolution
1024 x 768
Touch Panel
Capacitive 10-point
Viewing Angle
170° / 170°
Monitor Specification
Video Inputs
1x HDMi 1.4b (supports 4K 30Hz), 1x VGA, 1x Mini USB (for Upgrade Only), 1x USB-A (for touch screen)
Audio Outputs
Speaker x 2, Earphone plugs x1
Size
Dimensions
284.4mm x 224.1mm x 33.4mm
Weight
1.27Kg
Power
Current
<=1.1A (12V)
Input Voltage
DC 12-24A
Power Consumption
c. 13W
Environment
Operating Temperature
-30°C to +80°C
Storage Temperature
-30°C to +85°C
Display
Aspect Ratio
4:3
Brightness
800cdm²
Contrast Ratio
900:1
Display Screen
12.1"
Resolution
1024 x 768
Touch Panel
Capacitive 10-point
Viewing Angle
170° / 170°
Monitor Specification
Video Inputs
1x HDMi 1.4b (supports 4K 30Hz), 1x VGA, 1x Mini USB (for Upgrade Only), 1x USB-A (for touch screen)
Audio Outputs
Speaker x 2, Earphone plugs x1
Size
Dimensions
284.4mm x 224.1mm x 33.4mm
Weight
1.27Kg
Power
Current
<=1.1A (12V)
Input Voltage
DC 12-24A
Power Consumption
c. 13W
Environment
Operating Temperature
-30°C to +80°C
Storage Temperature
-30°C to +85°C
Lilliput FA1210/C - 12.1" HDMI High Brightness Monitor
Brand: Lilliput
Product Code:

FA1210/C

EAN:

6950821601662

Availability:

In Stock






Customisation Options Are Available


You can customise many options with all units of Lilliput product - from custom logos to input types to customised bezel and mounting options. To discuss your requirements please contact us via email Here or give us a call on +44 (0)8450068868