Designed for use in automotive and fleet management fields, the Lilliput U8 is an 8.9" panel with a capacitive touchscreen and a built in USB 3.0 hub. The hub allows for the connection of multiple peripheral devices through to a host PC machine through one neat and compact port system - ideal for when using the system in the limited confines of a vehicle or cab.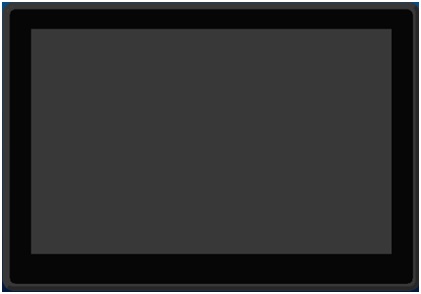 USB 3.0 Onboard
The USB ports are situated at the bottom and are placed in order to maximize the usefulness of the monitor space. You have 3x USB downstream ports that you connect any of your devices to, and 1x upstream USB-C port that you would connect to your host PC. This means that you can connect any dashboard / desktop devices that you are plugging into your PC through the monitor, the benefit being that you can organise these cables into a better "loom" and keep dash-top clutter to a minimum.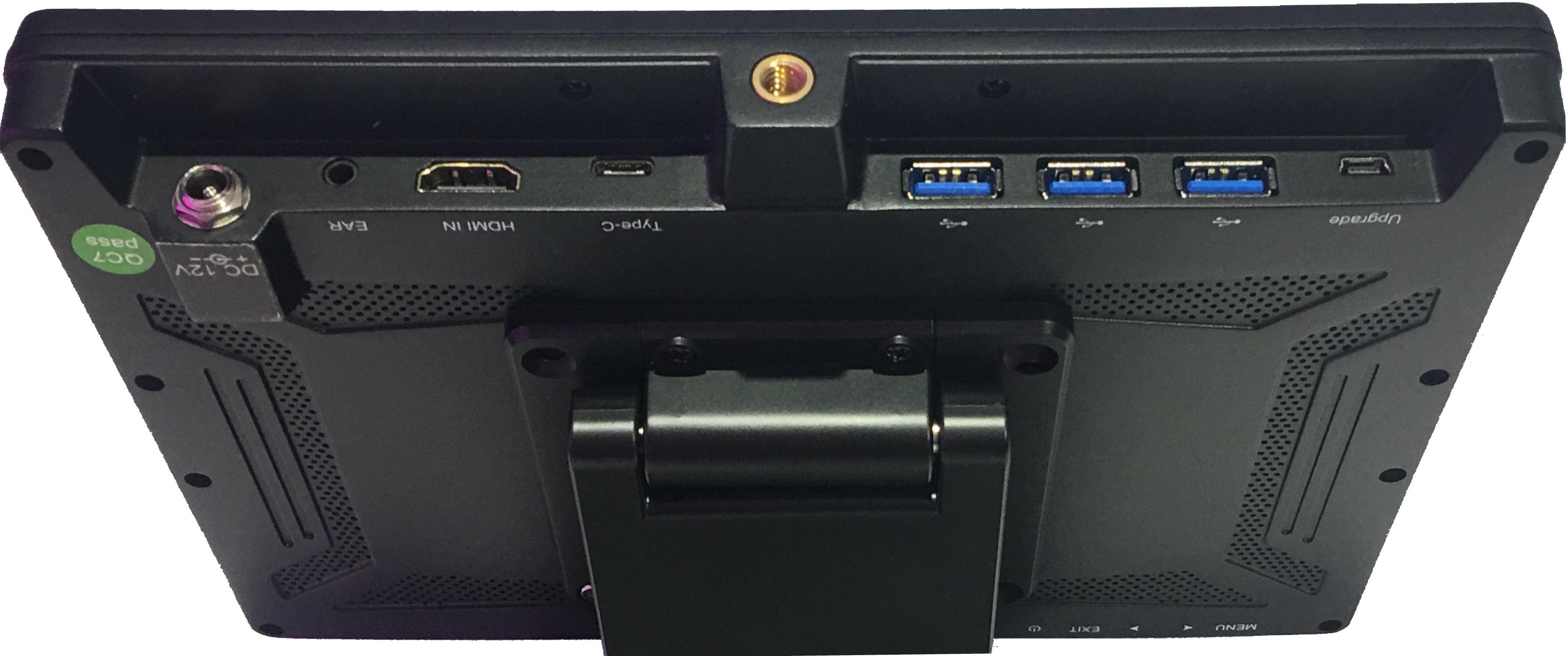 Capacitive Touch - 10 points
Featuring the same technology as modern smart phones, the Lilliput U8 comes with a 10-point capacitive touch screen system which allows for gesture based control and multi-touch capability. Designed for Windows, but compatible with Android and Linux, the Lilliput U8 is a workhorse machine that is good for use with any native touchscreen compatible software.
Monitor Specification
USB Connectivity
3x USB 3 Hub inputs (Downstream), 1x USB-C Connection (Upstream to connect Touchscreen/ USB hub to host PC)
Screen Size (diagonal)
8.9"
Aspect Ratio
16:9
Native Resolution
1920 x 1200
Viewing Angle (degrees)
170° / 170°
Brightness Ratio (cd/m2)
450 cdm²
Contrast Ratio
800:1
Video Inputs
HDMI 1.4 x 1
Audio Outputs
Headphones / Rear Speaker
Touchscreen Technology
Capacitive 10 Point Multi-Touch
Input Power
7-24V DC
Operating Temperature
-10°c to +60°c
Mounting Options
VESA 75, ¼ inch BSW thread, vertical slot mount mechanism
Contents Of Box
Product
1x Lilliput U8
Monitor Specification
USB Connectivity
3x USB 3 Hub inputs (Downstream), 1x USB-C Connection (Upstream to connect Touchscreen/ USB hub to host PC)
Screen Size (diagonal)
8.9"
Aspect Ratio
16:9
Native Resolution
1920 x 1200
Viewing Angle (degrees)
170° / 170°
Brightness Ratio (cd/m2)
450 cdm²
Contrast Ratio
800:1
Video Inputs
HDMI 1.4 x 1
Audio Outputs
Headphones / Rear Speaker
Touchscreen Technology
Capacitive 10 Point Multi-Touch
Input Power
7-24V DC
Operating Temperature
-10°c to +60°c
Mounting Options
VESA 75, ¼ inch BSW thread, vertical slot mount mechanism
Contents Of Box
Product
1x Lilliput U8
Lilliput U8 - 8.9" Touchscreen Monitor with built in USB 3.0 Hub
Brand: Lilliput
Product Code:

Lilliput U8 - 8.9" Touchscreen Monitor with USB 3.0 Hub

Availability:

Discontinued






Customisation Options Are Available


You can customise many options with all units of Lilliput product - from custom logos to input types to customised bezel and mounting options. To discuss your requirements please contact us via email Here or give us a call on +44 (0)8450068868