The Q17 is a broadcast monitor with 12G-SDI, carrying all the camera-assist features and audio/video analysis functions. It can also be remote controlled through a LAN port, GPI and RS422. It is designed for professional video and film industry use. This is the most full-featured professional video monitor on the market.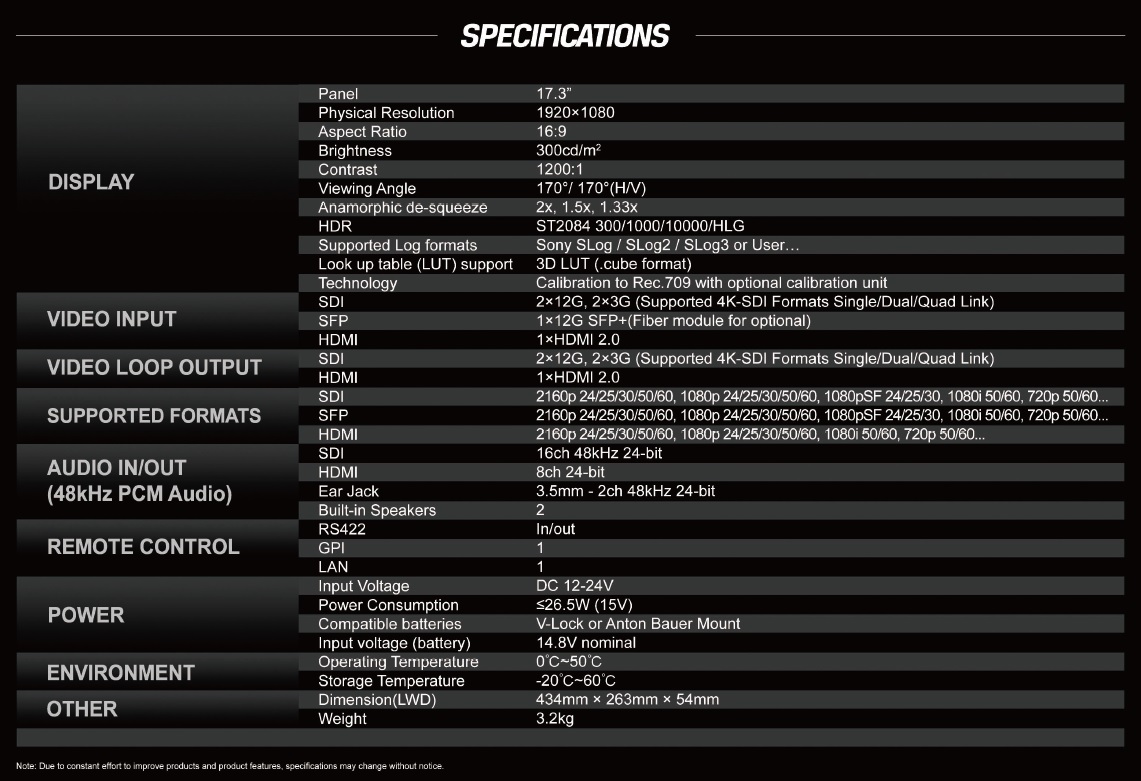 ---
Look Up Tables

3D look up tables, make it easy to standardize, colour reproduction between multiple devise, to ensure that all your devises display the same colour.

High Dynamic Range

High dynamic range offers a way of better reproducing a greater dynamic range of luminosity than is possible with standard digital imaging.
Lilliput Q17 - 17.3" 12G-SDI Broadcast/Production Monitor
Brand: Lilliput
Product Code:

Lilliput Q17

EAN:

6950821601778

Availability:

In Stock
1,798.80€

Ex Tax: 1,499.00€






Customisation Options Are Available


You can customise many options with all units of Lilliput product - from custom logos to input types to customised bezel and mounting options. To discuss your requirements please contact us via email Here or give us a call on +44 (0)8450068868