The Lilliput A11 is a 10.1" 4K compatible monitor with a 1920 x 1200 px panel, and HDMI 1.4b + SDI connectivity. The Lilliput A11 has been designed for the video and film industry professional and is ideally suited for directors and camera operators operating 4K capable equipment.
Looking for a monitor to use in a Teleprompter? No problem - this model features both X/Y Flip and Mirroring of the input image, making it an ideal tool for the job.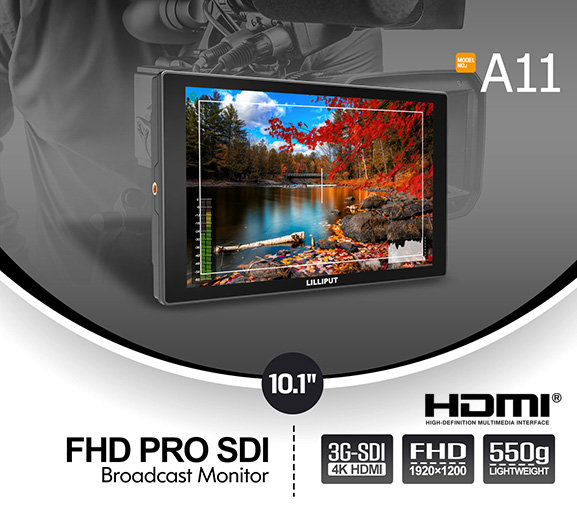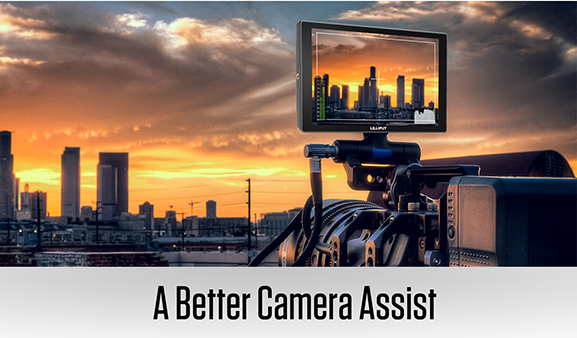 The Lilliput A11 matches with world-famous 4K / FHD camera brands to assist camera operators in acquiring better photography and gives a much more satisfying experience for variety of applications, i.e. filming on site, broadcast live action, moviemaking and post-production, etc.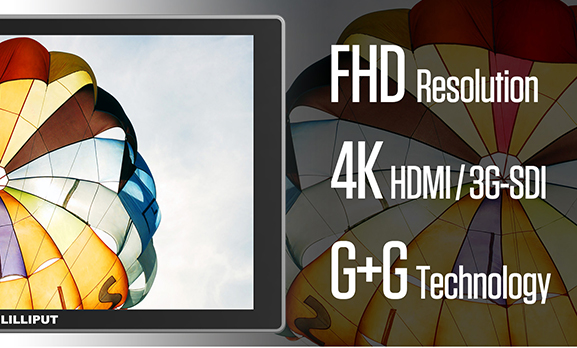 The Lilliput A11 has a 1920×1200 native resolution, 10.1 inch 8 bit LCD panel - which allows for a level of detail far beyond what the human retina can identify. Features include 1000:1, 320 cd/m2 brightness and a 175° Viewing angle.
With full lamination technology you can see every detail in massive Full HD visual quality.The Built in HDMI 1.4b port supports 4K 30Hz signal input, while the 3G-SDI BNC port supports 3G-SDI, HD-SDI and SD-SDI signal inputs. A Universal VGA port is also included which allows for more legacy usage environment.
The Lilliput A11 also features unique Glass+Glass (G+G, G&G) technology, creating a smooth appearance for its outer body. It facilitates the best view possible and allows the user to achieve the best photography that they can.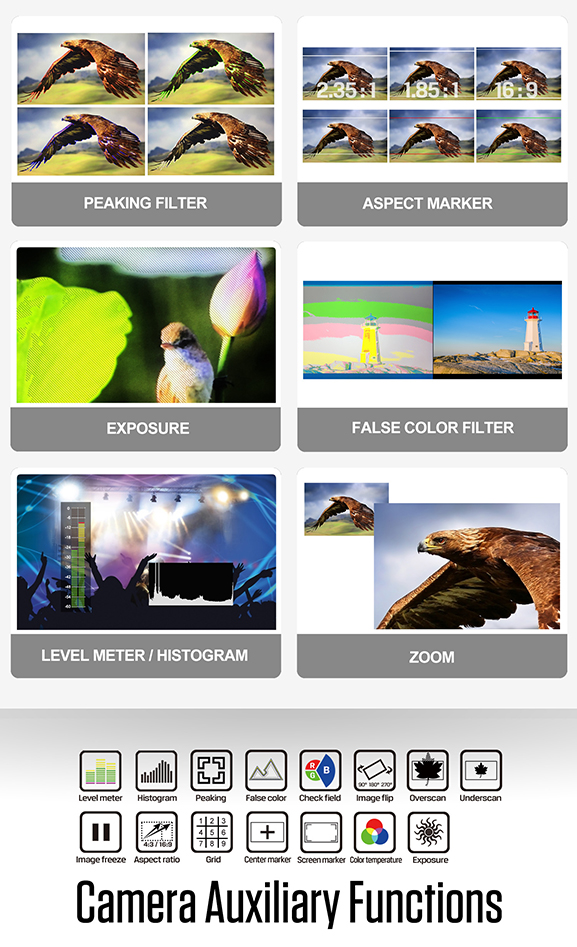 The Lilliput A11 provides plenty of auxiliary functions for taking photos and making movies. Highlights include Peaking, False color, Histograms and Audio Level Meters.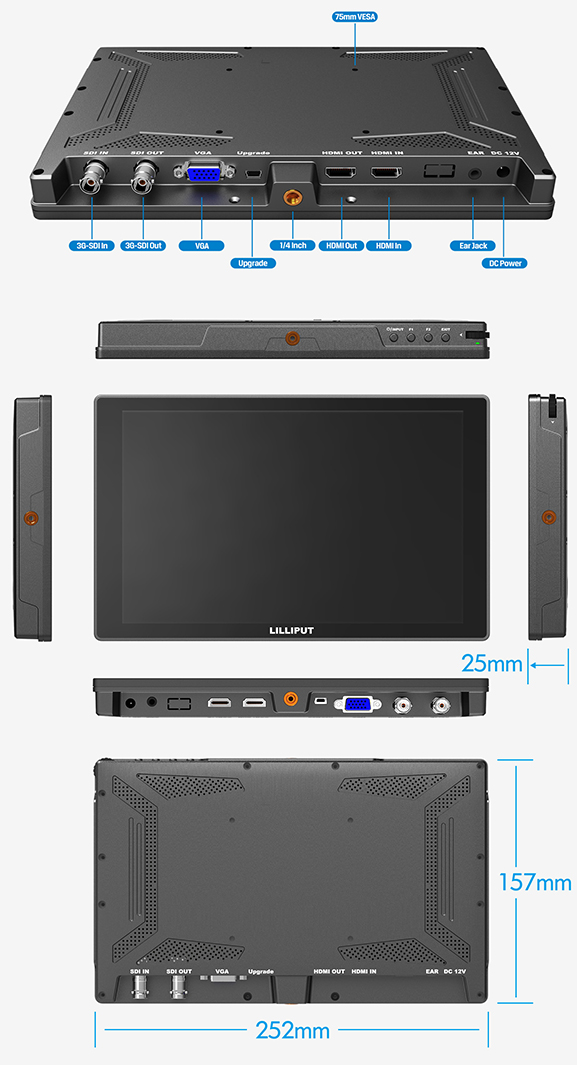 F1 & F2 are user-definable buttons for you to set up shortcut access to custom auxiliary functions, such as Peaking, Underscan and Check Field.





Monitor Specification
Screen Size (diagonal)
10.1" - (25.65 cm) 8bit IPS
Aspect Ratio
16:10
Native Resolution
1920x1200
Dimensions
252mm x 157mm x 25mm
HDMI Formats
4K 30hz // 1080p // 1080i // 720p // 576p // 576i // 480p // 486i
Power Consumption
<= 13 W
Viewing Angle (degrees)
175° / 175°
Brightness Ratio (cd/m2)
320
Video Inputs
3G-SDI (input) x1 // HDMI 1.4b x1 (supports 4K 30 Hz) // VGA x1
Video Outputs
3G-SDI Loop (Output) x1 // HDMI 1.4b x1 (supports 4K 30 Hz)
Audio Outputs
Audio Speaker x1 // Audio Ear Jack x1
Input Power
12V 1A // Comaptible with DC 24V
Operating Temperature
0°c - 50°c
Mounting Options
Hot Shoe Mount (Supplied) // V-Mount / Anton Bauer mount (Optional) // Gimbal Bracket (Optional) // VESA 75 Stand (Optional)
Dimensions
Weight (g)
550g
Environment
Storage Temperature
-20°c to +60°c
Monitor Specification
Screen Size (diagonal)
10.1" - (25.65 cm) 8bit IPS
Aspect Ratio
16:10
Native Resolution
1920x1200
Dimensions
252mm x 157mm x 25mm
HDMI Formats
4K 30hz // 1080p // 1080i // 720p // 576p // 576i // 480p // 486i
Power Consumption
<= 13 W
Viewing Angle (degrees)
175° / 175°
Brightness Ratio (cd/m2)
320
Video Inputs
3G-SDI (input) x1 // HDMI 1.4b x1 (supports 4K 30 Hz) // VGA x1
Video Outputs
3G-SDI Loop (Output) x1 // HDMI 1.4b x1 (supports 4K 30 Hz)
Audio Outputs
Audio Speaker x1 // Audio Ear Jack x1
Input Power
12V 1A // Comaptible with DC 24V
Operating Temperature
0°c - 50°c
Mounting Options
Hot Shoe Mount (Supplied) // V-Mount / Anton Bauer mount (Optional) // Gimbal Bracket (Optional) // VESA 75 Stand (Optional)
Dimensions
Weight (g)
550g
Environment
Storage Temperature
-20°c to +60°c
Lilliput A11 - 10.1" 4K HDMI Monitor
Brand: Lilliput
Product Code:

Lilliput A11

EAN:

6950821601617

Availability:

In Stock
Related Products






Customisation Options Are Available


You can customise many options with all units of Lilliput product - from custom logos to input types to customised bezel and mounting options. To discuss your requirements please contact us via email Here or give us a call on +44 (0)8450068868