The TK700-NP/C is an Open Frame 7" monitor unit - perfect for installation into industrial environments where a PC or computer system is already in use and a new / extra built in display is required. It is a very strong piece of monitoring hardware with 1000 NIT (1000cdm²) panel - making it Lilliput's first fully sunlight readable monitor - and a very capable monitor for industrial and rugged installation.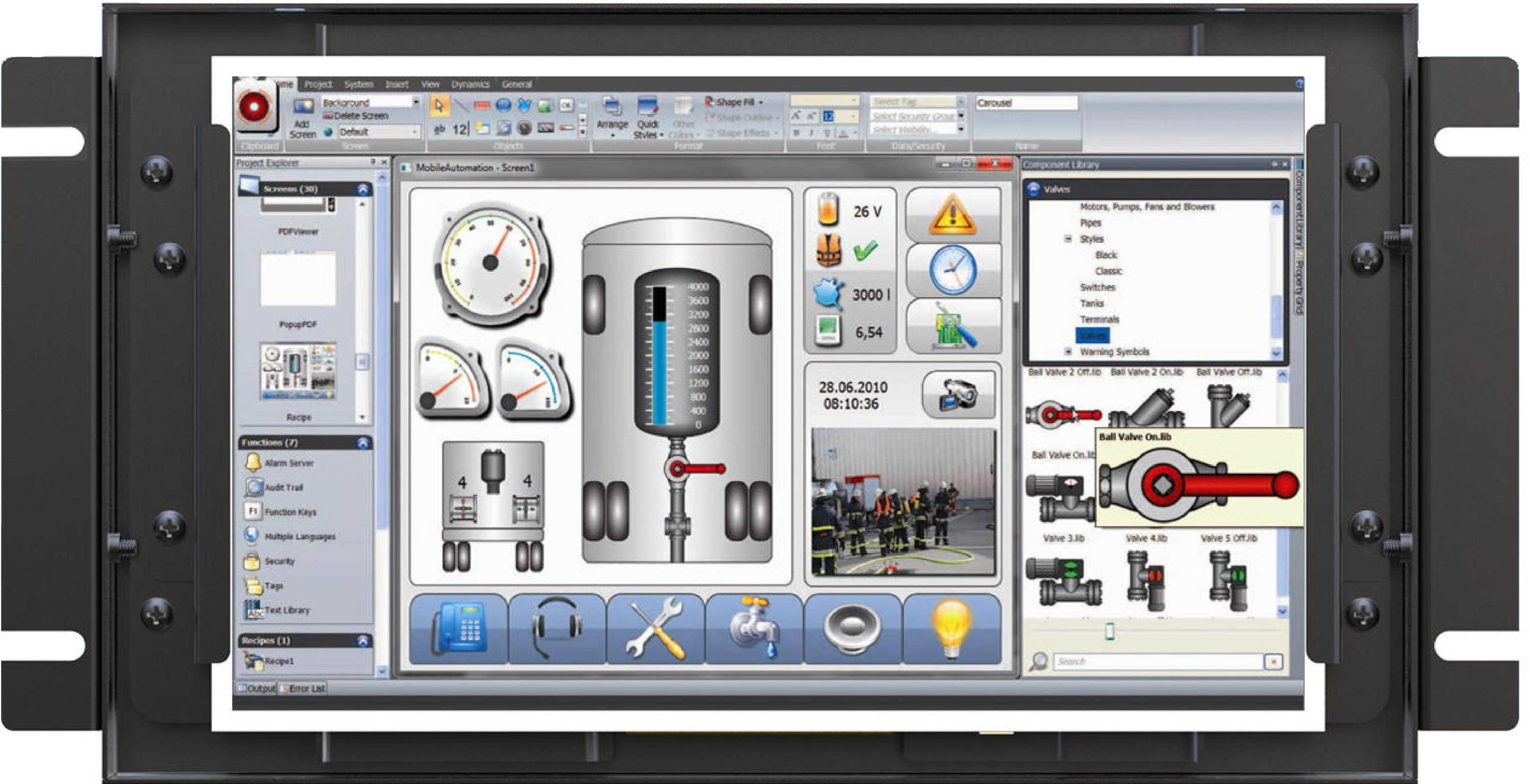 The metal housing means that the monitor can be mounted in a number of ways. The above shows it in an open frame mount configuration - you can install the monitor at the back of a retail display and mount your own type of fascia across the front. Below shows how you would install the monitor into such a set up. A good design, ideal for customization into an existing POS or advertising display.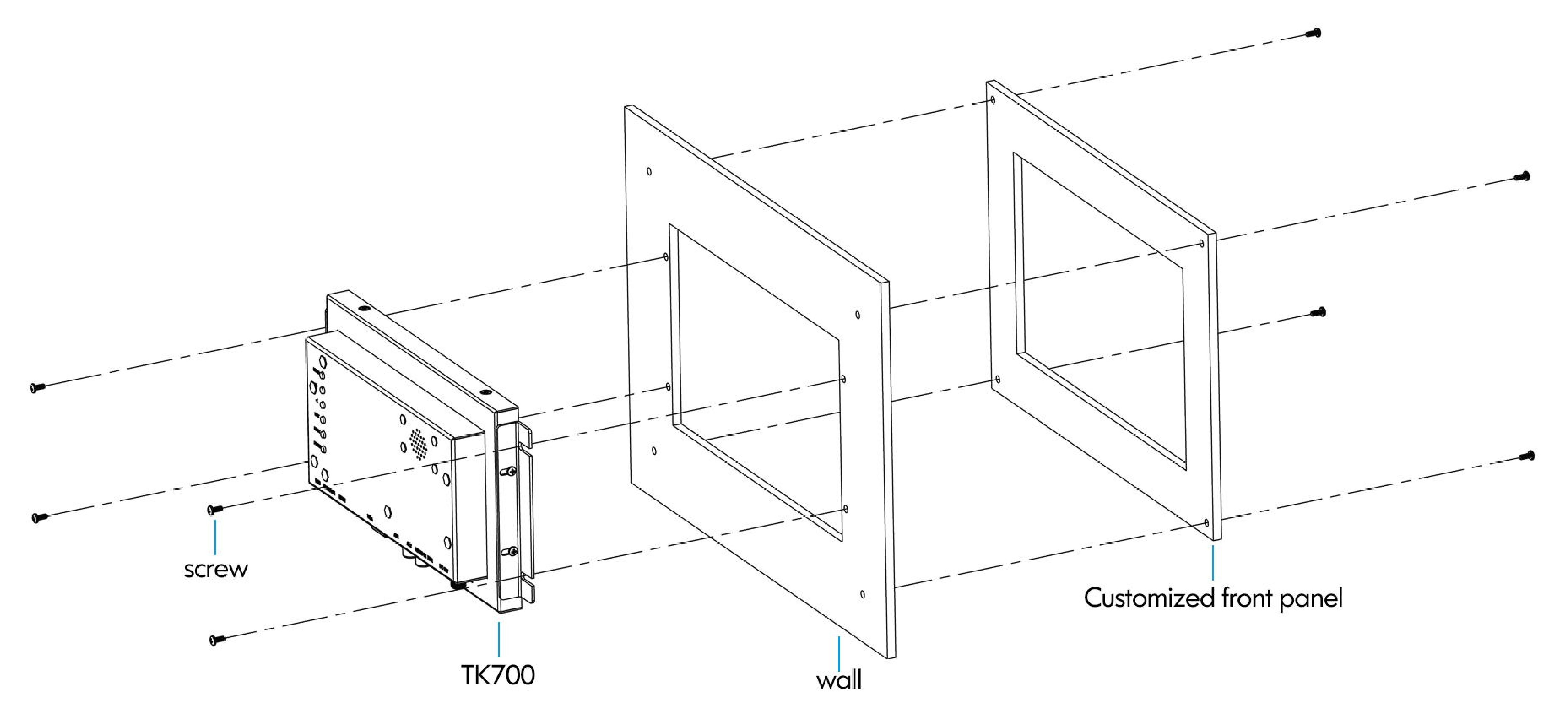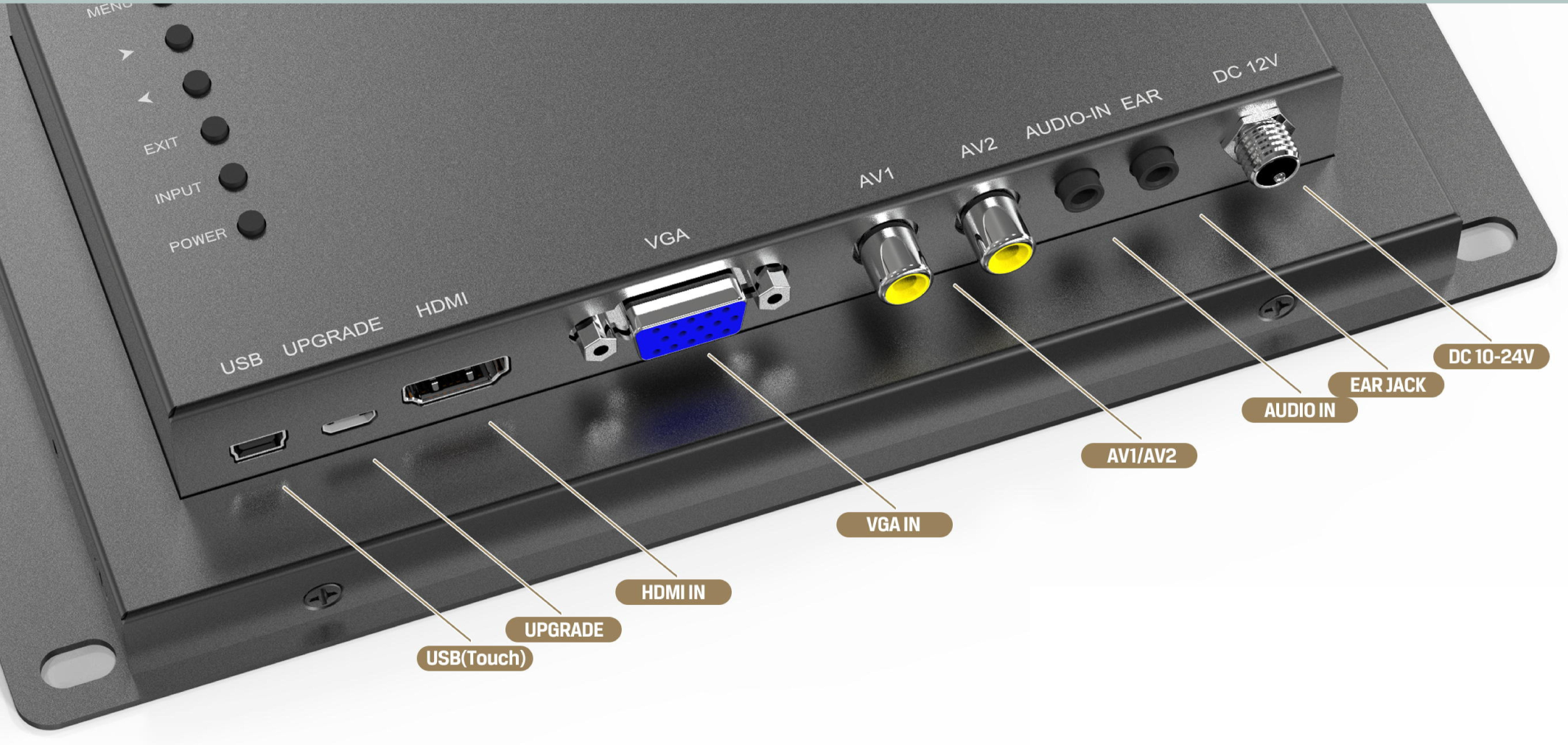 A plethora of inputs abound on the TK700-NP/C - as above you can see HDMI 1.4 input (which will accept up to a 4K 30Hz signal as well as legacy inputs for both VGA and analogue video.


Display
Aspect Ratio
16:9
Brightness
1000 cd/m²
Contrast Ratio
500:1
Display Screen
7"
Viewing Angle
140° / 120° (H/V)
Input
Input Signal
HDMI 1.4 x 1, VGA, A/V x2, Audio
Size
Dimensions
279.6 x 195.5 x 36.1 (Open Frame) / 1226.8 x 124 x 34.7
Weight
950g (Open Frame) / 970g
Power
Audio Output
<=1W
Current
700mA (12V)
Input Voltage
DC 10-24V
Environment
Operating Temperature
-20°C to +60°C
Storage Temperature
-30°C to +70°C
Display
Aspect Ratio
16:9
Brightness
1000 cd/m²
Contrast Ratio
500:1
Display Screen
7"
Viewing Angle
140° / 120° (H/V)
Input
Input Signal
HDMI 1.4 x 1, VGA, A/V x2, Audio
Size
Dimensions
279.6 x 195.5 x 36.1 (Open Frame) / 1226.8 x 124 x 34.7
Weight
950g (Open Frame) / 970g
Power
Audio Output
<=1W
Current
700mA (12V)
Input Voltage
DC 10-24V
Environment
Operating Temperature
-20°C to +60°C
Storage Temperature
-30°C to +70°C
Lilliput TK700-NP/C 7" Open Frame Industrial Monitor
Brand: Lilliput
Product Code:

Lilliput TK700-NP/C

EAN:

6950821601686

Availability:

In Stock
Related Products
Tags: Lilliput TK700-NP/C 7" Open Frame Industrial Monitor






Customisation Options Are Available


You can customise many options with all units of Lilliput product - from custom logos to input types to customised bezel and mounting options. To discuss your requirements please contact us via email Here or give us a call on +44 (0)8450068868