Designed as a low footprint desktop PC, thePC1330 All -In-One / Pedestal PC is a bold solution to the issues of having a small desk space / big computing requirement.
Powered by an Intel Atom Processor - with 64GB Storage and 4GB RAM - it comes into it's own when installed with a fully fledged modern operating system.
...and we mean a full installation of Windows 10. This is no client side terminal or IOT box - it's easily capable of running a complete installation of Windows 10 (or any fully featured modern OS) with no slowdown - perfect for use in a small office / print room / warehouse dispatch department.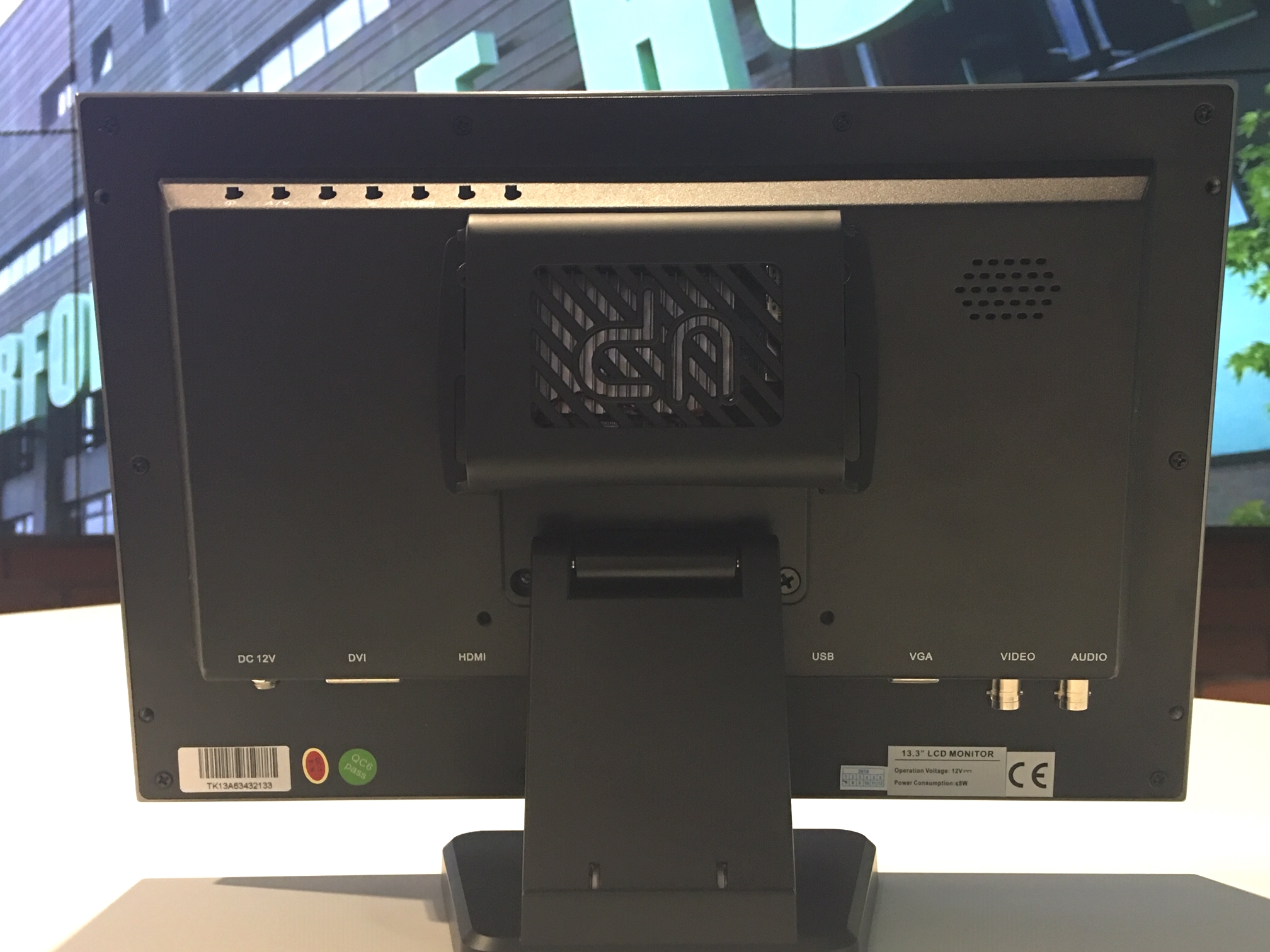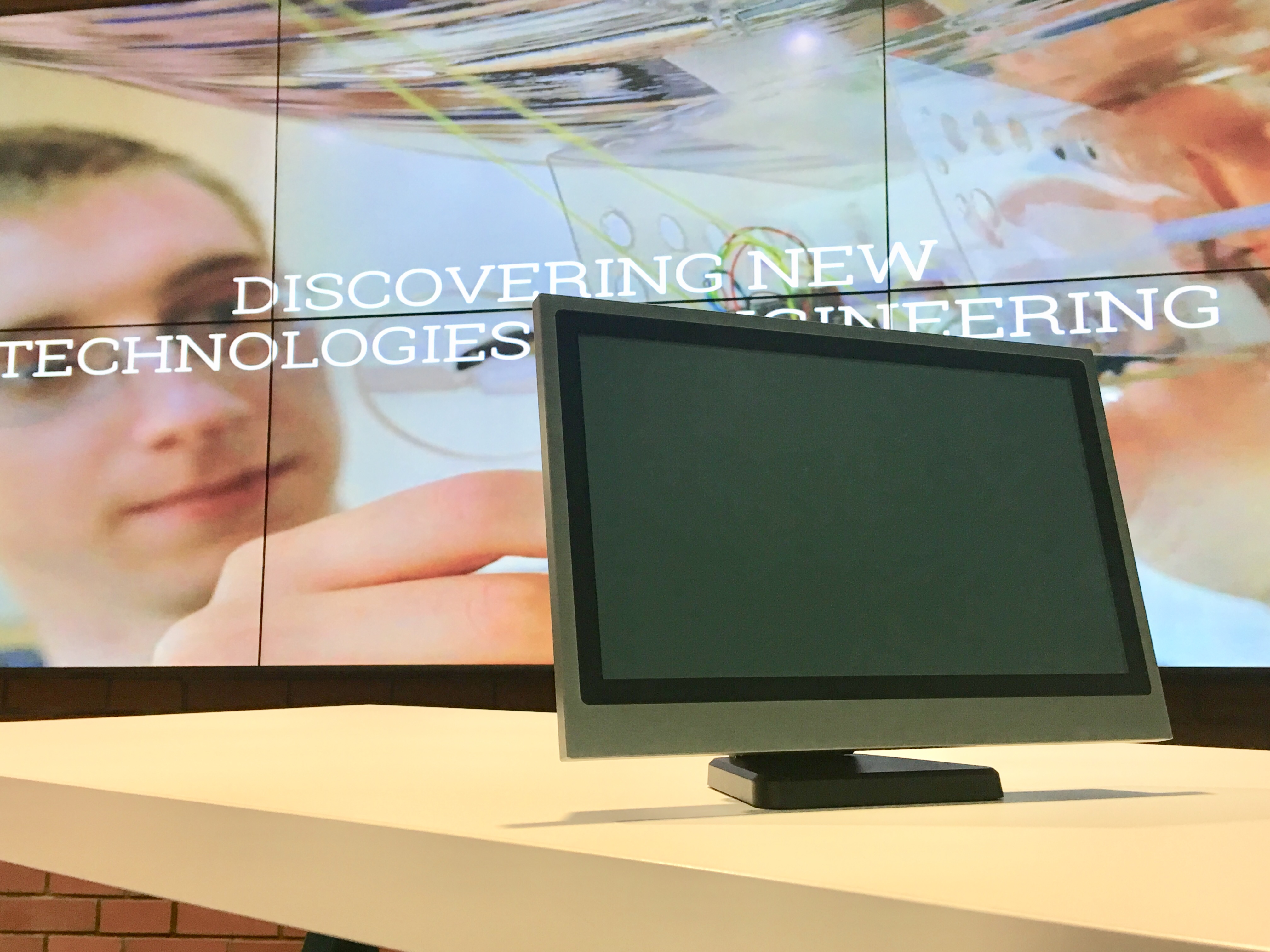 System Specification
Processor
Intel® Atom™ x5 Z8350 Processor 64 bit - up to 1.92GHz
RAM Memory
4GB DDR3L
Internal Storage
64GB eMMC
Graphics
Intel® HD 400 Graphics ,12 EU GEN 8, up to 500MHz Support DX*11.1/12, Open GL*4.2, Open CL*1.2 OGL ES3.0, H.264, HEVC(decode), VP8
Networking
1x Gb Ethernet (full speed) RJ-45
I/O Connections (additional)
4x USB 2.0, 1x USB 3.0 (OTG)
Screen Size (diagonal)
13.3"
Aspect Ratio
16:9
Resolution
1920 x 1080
Touchscreen Technology
10-Point Surface Capacitive
Input Power
12V 4A DC Power
Panel PC Specifications
Processor
Intel® Atom™ x5 Z8350 Processor 64 bit - up to 1.92GHz
RAM Memory
4GB DDR3L
Internal Storage
64GB eMMC
Graphics
Intel® HD 400 Graphics ,12 EU GEN 8, up to 500MHz Support DX*11.1/12, Open GL*4.2, Open CL*1.2 OGL ES3.0, H.264, HEVC(decode), VP8
Networking
1x Gb Ethernet (full speed) RJ-45
I/O Connections (additional)
4x USB 2.0, 1x USB 3.0 (OTG)
Screen Size (diagonal)
13.3"
Aspect Ratio
16:9
Resolution
1920 x 1080
Touchscreen Technology
Surface Capacitive
Input Power
12V 4A DC Power
PC1330 - All-In-One Touchscreen Pedestal PC
Brand: Lilliput
Product Code:

13.3" Pedestal PC

Availability:

Pre-Order






Customisation Options Are Available


You can customise many options with all units of Lilliput product - from custom logos to input types to customised bezel and mounting options. To discuss your requirements please contact us via email Here or give us a call on +44 (0)8450068868