The Lilliput AD801/LAN is a 7 inch open frame 16:9 LCD advert playing system. This high definition screen can stream high definition media from a controlling PC system on your existing network infrastructure.

The AD801/LAN system is ideal for the larger store with an emphasis on multiple units running advertisement across a wider area. Multiple devices can display either shared content, or each device can display a separate video stream.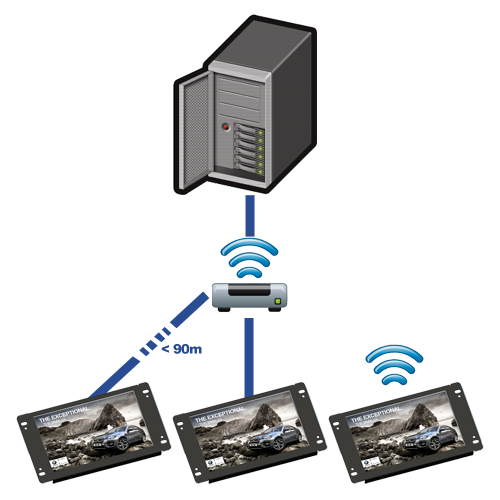 Advertising space that targets affluent and local demographics is a local advertiser's dream, meaning you can command premium advertising prices, and offer your local markets a unique platform to advertise their wares. For small retailers - draw attention to products with low natural appeal to better market slower moving lines.
AD801/LAN uses a purpose built software package operating on a remote server system to stream content to each device either by device or as a group. It's ideally suited for large deployments across single stores such as super market aisles.
It can be used for simple rolling static advertisements, video loops, or for keeping up to date with local information such as special offers.
Please note: LAN and 3G variants of the media players require additional software/hardware for a full system. Pricing advertised is for the receiving device only.

Lilliput AD801/LAN - 8" openframe network advertisement player
Brand: Lilliput
Product Code:

AD801/LAN

Availability:

In Stock
Related Products






Customisation Options Are Available


You can customise many options with all units of Lilliput product - from custom logos to input types to customised bezel and mounting options. To discuss your requirements please contact us via email Here or give us a call on +44 (0)8450068868